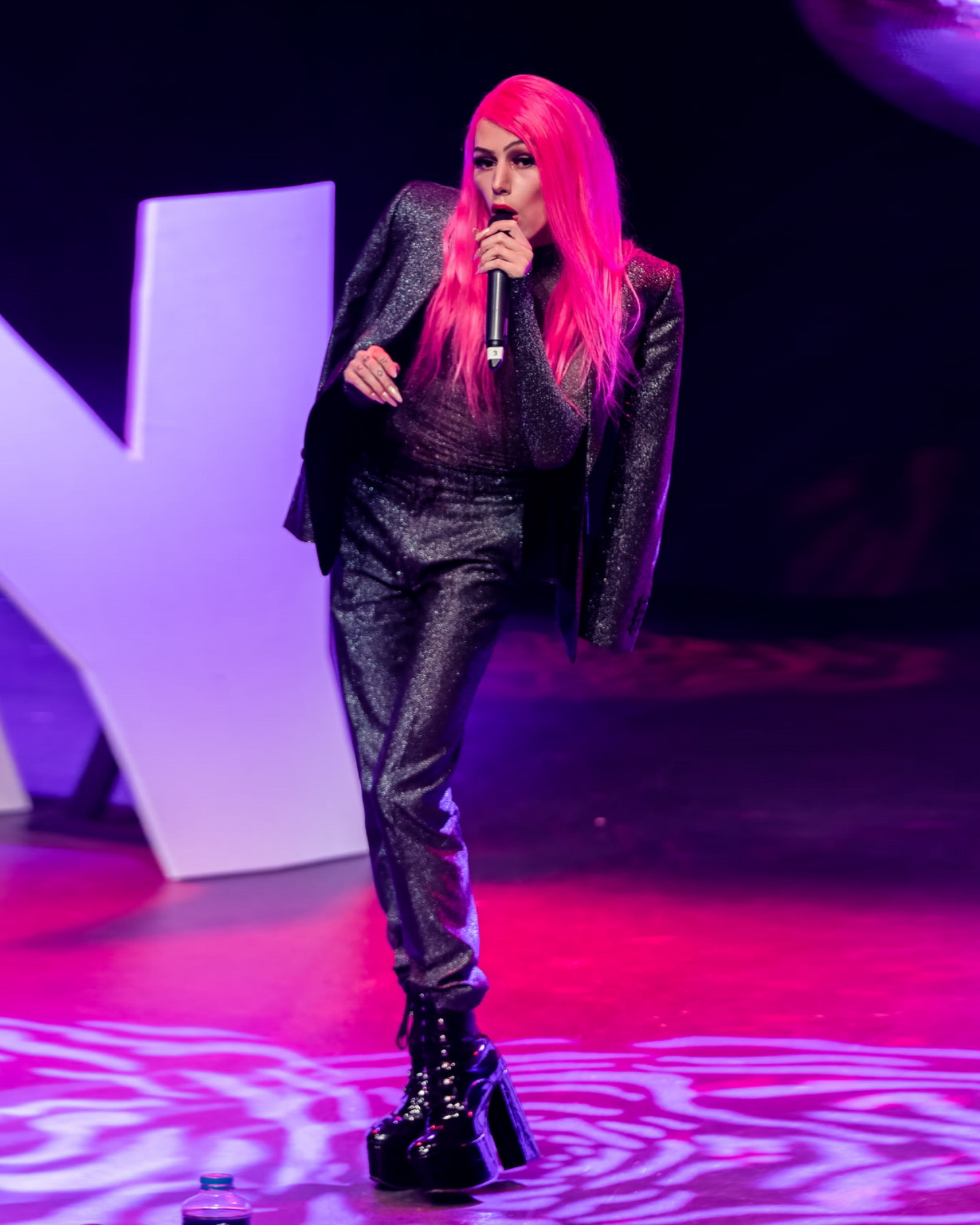 You cannot ignore this idiosyncratic, cheeky but gentle talent,

Faye Ferry breaks with all labels that are put on music & people!
Early on, music and all the different instruments were carefully listened to at home. From 60's soul to 90's house have been of great influence on both development and sound of this artist.
As the first person worldwide in The Voice to participate in drag, the artist formerly known as Ferry de Ruiter was awarded the Dutch Rainbow Award for Best Media Moment in 2015.
After working on various projects Faye started as the leadsinger of the band Not.Your.Regular.Boy. in 2017. After two years they broke up and put the power back into her own hands.
The performance of Creep at the opening of the Jos Brink Award that year was the re-introduction to the world as a strong, independent artist.
After performances on the Dam (Amsterdam) and shows with the band on various pop clubs and stages such as Paradiso to her name, Faye Ferry released the long-awaited solo single So Close, which she wrote with Eurovision Song Contest winner Duncan Laurence.
In 2021 she won the Dutch TV show Beat Me, where no one could beat her!